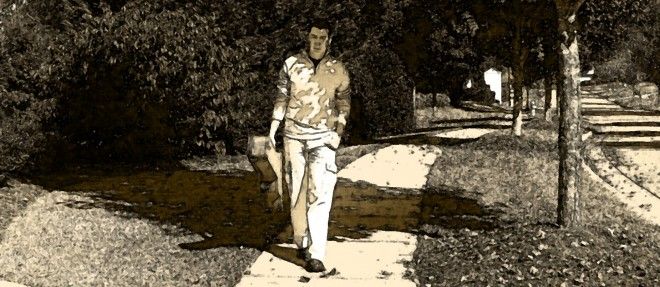 The brightest in the rock fusion world move the music forward with an awareness of what came before them. That is certainly true of Vitali Tkachenka. A native of Belarus, Vitali began his formal music training under the guidance of widely respected Yuri Dzmitrieu of the Ethno-Trio Troitsa. Under Dzmitrieu's instruction, Vitali was introduced to and profoundly influenced by artists and musicians such as Eric Clapton, Steve Val, George Benson, Eric Johnoson, Joe Satrianl, Al Di Meola, and Gary Moore. Vitali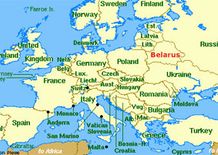 assembles diverse elements in a way that feels natural. He pays homage to his musical roots while pushing beyond those sometimes limited boundaries, taking us on a delightful musical journey. His approach to rock fusion music is invigorating. He gives equal attention to playing, composing, and writing, choosing songs that embrace both traditional and modern sounds. 
   Vitali makes the most of his immersion in new musical flavors. In 2004 while working at the International Festival of Arts Slavianski Bazaar in Vitebsk, Vitali Tkachenka seized the opportunity to study with Vladimir Tkachenko, a widely admired Belarusian professional guitarist who is known particularly for his two-hand tapping technique. Due to his exposure to the unique two-hand tapping technique, Vitali began to incorporate it into his own style of playing. In addition to exposing the two-hand tapping technique to Vitali, Vladimir's influence became the impetus for Vitali's new-found interest in musicians such as Stanley Jordan, Larry Carlton, Chick Corea, Pat Metheny, Mike Stern, John Scofield, Herbie Hancock, Joe Pass and many others.
   Following his experience in Vitebsk, Vitali went on to study guitar and music on a University level at the Institute of Modern Knowledge. After excelling as a student, Vitali joined the staff as a private guitar instructor in 2005-2006. During his time at the Institute of Modern Knowledge, Vitali was featured on a national radio broadcast of The Renaissance of Guitar in Belarus. It was also during this time the young guitarist was also developing his own sound, and his performing career. At this point in time, Vitali cultivated a fondness for great classical composers such as Antonio Vivaldi and Franz Liszt. The prestige of this musical influence was catalyzed by experimental electronic sounds of jazz, rock, and arrangements for musicals. 
   Instead of starting his career as a full-time professional musician, as many before him have done, Vitali moved out of his hometown to learn more about the study of music and guitar. In 2006, Vitali transitioned out of Belarus and into the United States in order to study guitar at the Atlanta Institute of Music (AIM). At AIM, Vitali's focus and diligent study ethics led to his graduation as an honor student. His inspiration at this time was drawn from musicians such as Nite Driscoll, Randy Hoexter, Steve Rieck, Bill Hart, Rob Schumann, Trey Wright, Carl Culpepper, David Poole, Corey Christiansen and Jimmy Herring. Each of the aforementioned artists have had a significant impact on Vitali's expanding musical vision.
   Vitali continues as a guitar program faculty member at the Atlanta Institute of Music & Media, and also spends time performing with his "Vitali T Project" band.
   Vitali T endorsed by: One-Control FX Pedals, Dean Markley Strings, Carvin Audio & Amplifiers, WGS Speakers, Godin Guitars, Radial Engineering, Atomic Amplifiers, Eastman Guitars, Diago Pedalboards, Audix Microphones & Rockn Stompn Power Strips.
A brief list of Vitali's projects:
- Guitar player for Minsk based rock group "T.S. Band";
- Guitar player and arranger for pop-rock project "Nota Bene";
- Guitar player for trip'n'jazz band "Da Cynosure" with this group in 2004 participated in musical festivals: "Electroprotection 2" and "The Belarus Festival of Experimental Music";
- Arrangement of guitar parts and recording of the album "The Big-eyed Sleeplessness" of composer Marina Morozova, performance of this program was aired on Belarus national TV and radio 2004-2006;
- Arranged, recorded guitar parts and performed at ISZ Theatre of the musical "Family" 2004-2005; 
- Concert performances with jazz-rock band "Snooze" in 2005-2006; 
- Guitar player for Atlanta based jazz duet "ATL City Jazz" 2007-present;
- Guitar player for "Momentum" orchestra 2009;
- Guitar player for Nancy Gerber jazz trio 2010;
- Composer, arranger and guitar player for original instrumental jazz-rock band Vitali T Project; on V.Kay Productions (Belarus), NFL Produksjoner label (Norway) and Kovcheg Records (Belarus); 2010-present;
- Guitar player for jazz trio "Karizma Katz" 2012-present;
- Guitar player for "TY Steele Band" featuring bass player Adam Nitti 2016.

List of Vitali's books:

  "Modern Scales Concepts - Extended Edition" (AIM & VTP Publishing - 2011)

  "Diatonic Modes Concepts" (AIM & VTP Publishing - 2013)

  "Killer Technique: Electric Guitar" (with Corey Christiansen, Mel Bay Publications - 2013)

  "Technique Workout for the Modern Guitarist" (AIMM & VTP Publishing - 2017)
List of Vitali's music releases:

  "Fly Away" (single, V.Kay Production - 2009)
  Vitali T (guitars), Randy Hoexter (keyboards), Alex Posey (bass), David Peters (drums)

  "Sides" (V.Kay Production & NFL Produksjoner - 2011)
  Vitali T (guitars), Randy Hoexter (keyboards), John Tirone (bass), David Peters (drums)

  "Sometime Tomorrow" (single, AIMM - 2015);
  Vitali T (guitars), Randy Hoexter (keys), Gary Wilkins (bass) & Tyrone Steele (drums)