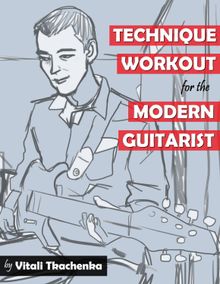 "TECHNIQUE WORKOUT FOR THE MODERN GUITARIST" book is available now!
It focuses on left hand finger strength, independence and dexterity. Various finger patterns and their combinations are presented and applied using arpeggios, pentatonic, diatonic and other scales. This book presents a variety of warm-up exercises and rhythmic patterns that develop the fundamental areas of guitar technique: Picking (alternate, sweep & hybrid); Legato (hammer-ons and pull-offs); Synchronization of right and left hand movement; Playing in time etc.
For more information please visit
BUY BOOKS
page.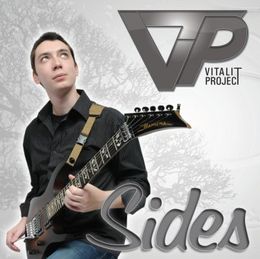 Vitali's debut record "Sides" by … Vitali T Project … featuring special guest – great pianist, composer and friend … Randy Hoexter …, is already out for purchase and available as CD or mp3 at any online music retailers!
You can visit MUSIC page and listen
a few tracks from this record!
---
New single "Basiphobia" from TYSB featuring Adam Nitti. 
Band: Adam Nitti (bass), Vitali T (guitars), Chris Reeves (keys), Tyrone Steele (drums).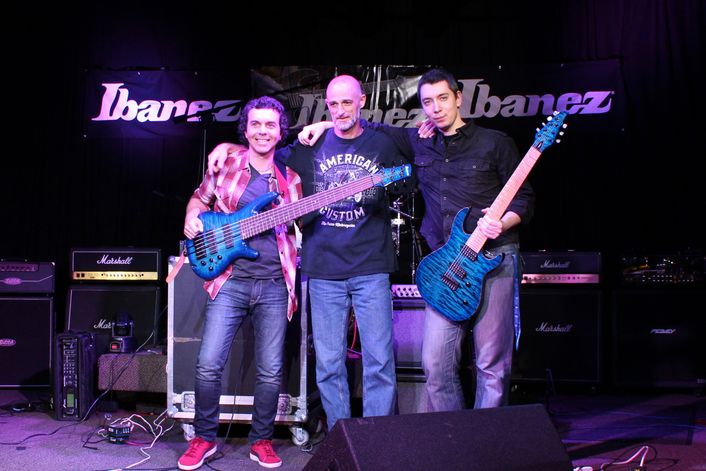 Mixing by Uladzislau Kirushchanka; Mastering by V.Kay Production
---
"Sometime Tomorrow" is Vitali's single from upcoming record "Season Of Rains". 
Band: Vitali T (guitars), Randy Hoexter (keys), Angie Harrison Driscoll (vocals), Gary Wilkins (bass), Tyrone Steele (drums).
Free download "Sometime Tomorrow" single
---
Diatonic Modes Concepts
& Modern Scales Concepts
Glad to announce that Vitali's new book "DIATONIC MODES CONCEPTS" (Atlanta Institute of Music & VTP Publishing) and Extended Edition of the book "MODERN SCALES CONCEPTS" (Atlanta Institute of Music & VTP Publishing) now are officially released!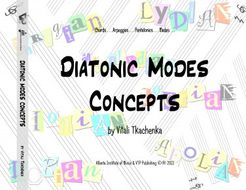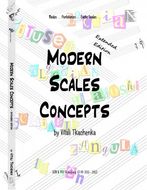 ---
Killer Technique: Electric Guitar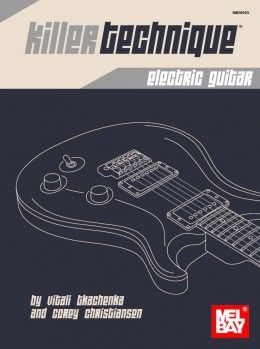 KILLER TECHNIQUE: ELECTRIC GUITAR book by Corey Christiansen and Vitali Tkachenka is comprehensive method for developing great guitar technique.
This "Killer Technique: Electric Guitar" book provides concepts and daily routines to help players get more control over their instrument by improving their technique and avoiding injury. The book consists a number of exercises and workouts (two-, three- and four-finger workouts for the left-hand; alternate, economy, down-sroke, up-stroke and string skipping patterns for the right-hand). The exercises in this book are not written in standard notation or tab. The patterns that make up the exercises are written with string numbers, fret numbers and/or a fretboard diagram. This will allow guitarists, regardless of reading abilities, of all styles and all levels, to use the exercises. 
Atlanta Institute of Music - Vitali T
---
What's New:
OneControl launched awesome pedal giveaway for Vitali's "Scales" class students at the Atlanta Institute of Music and Media.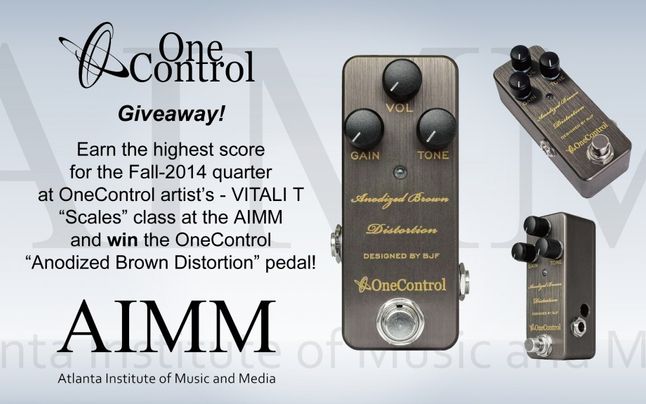 ---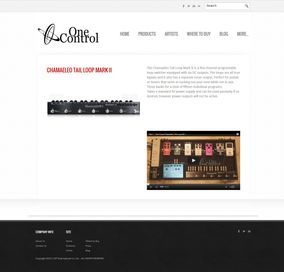 We glad to announce that now Vitali join One Control (Iwate, JAPAN). And Vitali's video review of his new Chamaeleo Tail Loop MKII five-channel programable loop switcher is featured on the ONE-CONTROL's web-site.
"The Chamaeleo Tail Loop MKII is one of the best devices that I ever own, makes pedals switching being so easy!"
---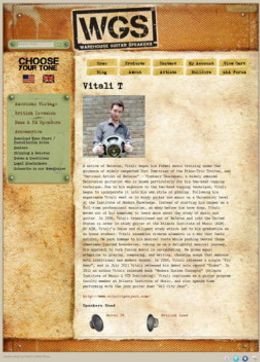 Vitali T proud to be
 WGS speakes featured artist
 (Paducah, KY, USA)
 "I never been 100% satisfied with my guitar tone and tried many different ways to reach perfection (from changing guitar electronic to changing whole rig), but WGS British Lead and Retro 30 did the magic! They fits perfect with setup that I already like and add beauty that was missed! Thanks WGS!" 
---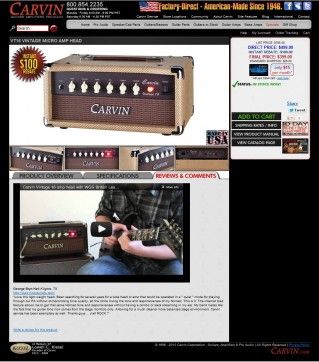 We glad to announce that now Vitali join CARVIN Guitars, Amplifiers and Pro Audio  (San Diego, CA, USA). And Vitali's video review of his new Vintage 16 (VT16) amplifier head is featured on CARVIN's web-site.    
"VT16 sounded reach, full and superior clean with jazz guitars, but with strat and rock guitars it easily cut through mix without losing natural warmth and dynamic response! And what is very important to me - VT16 can deal with any FX I've tried on it!"
 Huge thanks to CARVIN company and personally to Steve Schisler!
---
Vitali T thanks:
---